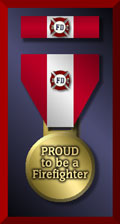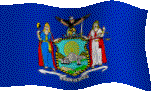 Annual Firefighter Awards

Each summer at our annual banquet, Depauville firefighters honor several of their members for their contributions over the past year. In addition to years of service awards, given at five year increments, the membership selects four individuals for special recognition.

Firefighter of the Year - Awarded to an individual based on his or her contribution over the course of the year. This person should exemplify what it means to be a firefighter in the eyes of the public. The recipient is selected by the outgoing chief.

Sanford Award - Given out for a special act or service to the department or the community. The recipient is selected by the outgoing president.

Non-Member Special Act or Service - Presented to an individual who made a significant contribution to the department.


YEAR

AWARD

PRESENTED TO

IN RECOGNITION OF

1998

Firefighter of the Year
Michael "Rookie" O'Neill


Sanford Award
Entire Department
Ice Storm '98
Non-Member Award
Charlie Lyman
Unflagging support as a Commissioner

1999

Firefighter of the Year
Larry Girard


Sanford Award
Mike Cantwell
Service as Engineer Foreman
Non-Member Award
Susan O'Neill
Support in all our endeavors

2000

Firefighter of the Year
Mike O'Neill


Sanford Award
Mark Daye
Service as Rescue Lieutenant

2000

Firefighter of the Year




Sanford Award





2001

Firefighter of the Year




Sanford Award



2002

Firefighter of the Year




Sanford Award





2003

Firefighter of the Year




Sanford Award





2004

Firefighter of the Year




Sanford Award





2005

Firefighter of the Year




Sanford Award





2006

Firefighter of the Year




Sanford Award
Patricia Patchen



2007

Firefighter of the Year
Michael Cantwell


Sanford Award





2008

Firefighter of the Year
Ryan Cantwell


Sanford Award
Jean Gardner



2009

Firefighter of the Year




Sanford Award





2010

Firefighter of the Year




Sanford Award
Patricia Patchen



2011

Firefighter of the Year
Larry Girard


Sanford Award





2012

Firefighter of the Year
William Evans


Sanford Award
Jean Gardner



2013

Firefighter of the Year




Sanford Award





2014

Firefighter of the Year




Sanford Award





2015

Firefighter of the Year




Sanford Award





2016

Firefighter of the Year




Sanford Award