Depauville Volunteer Fire Department
1932-2007
75 Years of Service to our Community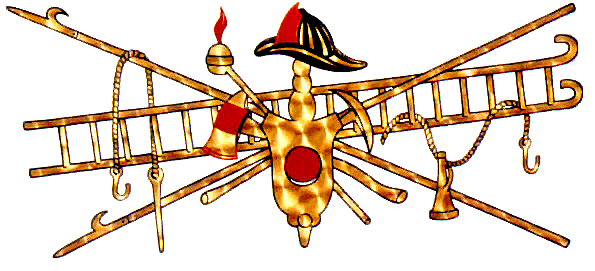 SUNDAY, MAY 20, 2007
FIREMATIC DRILL
We will be holding a drill on Sunday - all foot races. Teams of up to eight members (one team per department, please) can compete. The five races are from the Southeast Firefighters Muster Association rulebook.
This is the complete set of rules for our races in PDF Format
1.2 Meg - How's your high-speed connection?

Here are the individual races:

Bunker Gear Race
Dry Hose Roll
Dual Attack
Barrel Push
Busted Hose
Use your BACK button to return to this page, or scroll through the other contests they have!


Depending on how many teams sign up, we may very well break the teams into two flights and run two simultaneous courses - wet and dry.

Please note that the only equipment you will need will be your turnouts - Helmet, coat, pants, boots, gloves. All other equipment needed for the various races will be provided and all teams will use that same equipment.

As you will see from the rules, team sizes range from 5 to 8. The same team must compete in all events.
RETURN TO MAIN PAGE